New Volunteer Information Tours launch at Ipswich Nature Centre next week, giving anyone interested in volunteering a behind-the-scenes look at what goes into caring for Ipswich's favourite animals.
Head zookeeper Nicole Richards is looking forward to leading the tour, and hopes new recruits will be ready to start their first shift in January.
"We realised lots of regular visitors didn't know we had a volunteering program, so we wanted to open the doors and share what we do. We think the monthly Volunteer Information Tours will be a great way to attract more people who want to help look after our animals" she said.
New volunteers will be joining a dedicated team that loves what they do, including volunteer veteran Margaret Offer, who started volunteering more than a decade ago.
"I look forward to coming in each week because I enjoy interacting with people and I love the animals," Ms Offer said.
The 70-year-old has developed a special bond with some of the animals over the years, particularly a frill-necked lizard called Leo.
"We do have a real connection, maybe it's because we're both old," Ms Offer laughs.
"Leo's been here even longer than I have, but he'll never put his frill up around me because he's never agitated when I'm around."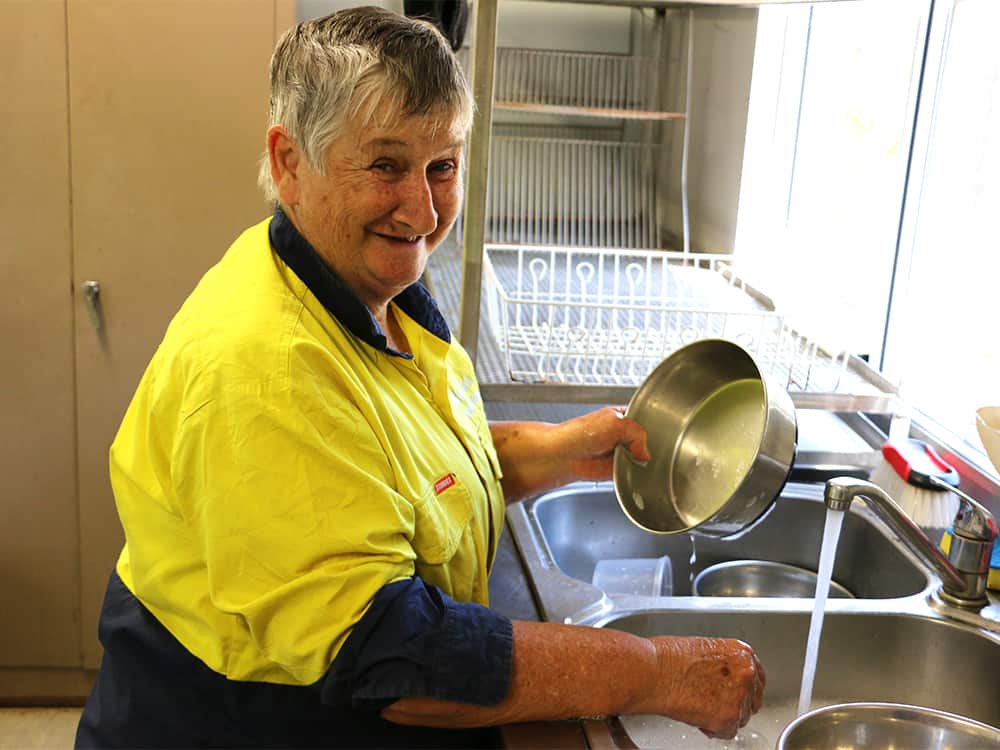 Ms Offer's expert knowledge about the Nature Centre's animals is now being passed down to new volunteers like Veterinary Science student Margreta Vosper.
The 20-year-old recently started volunteering one day a week at the centre to get some first-hand experience for her chosen career in wildlife conservation
"I wanted to get more experience working with animals so it's a great opportunity to learn more during my uni holidays," Ms Vosper said.
"There's lots to do, from looking after enclosures to cleaning up after the wallabies, raking up hay and helping prepare food."
Tour attendees will have the chance to ask current volunteers about their experience and find out exactly what a day in the life of an animal carer looks like before they commit.
The first Volunteer Information Tour starts at 8am on Tuesday 10 December, with tours running monthly in 2020.
Tours meet under the rotunda at the Nature Centre front gate at 7:45am and depart 8am sharp.
For more information about the role and the volunteering program see the ICC Volunteer Portal.