From wide open green spaces to boardwalks along the river, Ipswich is home to some of the best dog friendly places to spend time with your pooch.
Here's five dog-friendly spots to explore. Just remember to bring the leash.
River Heart Parklands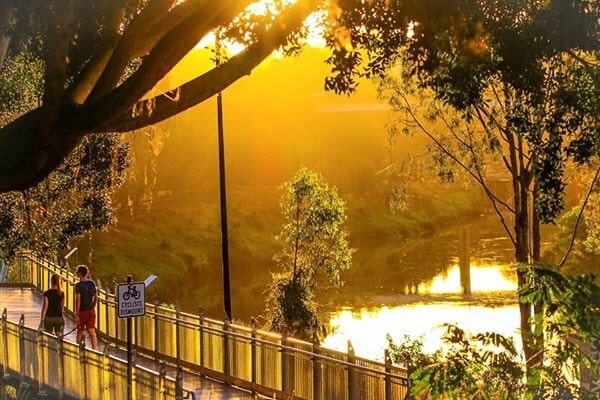 River Heart Parklands is made up of a series of intermingling boardwalks, water features, seats and barbeques on the edge of the Bremer River.
Open from sunrise to 10pm, it's a great spot to catch the afternoon light twinkling on the waterway on a walk after work, or to get moving early and expend some of your dog's energy early in the day.
The parklands also connect to Bob Gamble Park, which is a prime spot to stop and have lunch with the whole family.
Colleges Crossing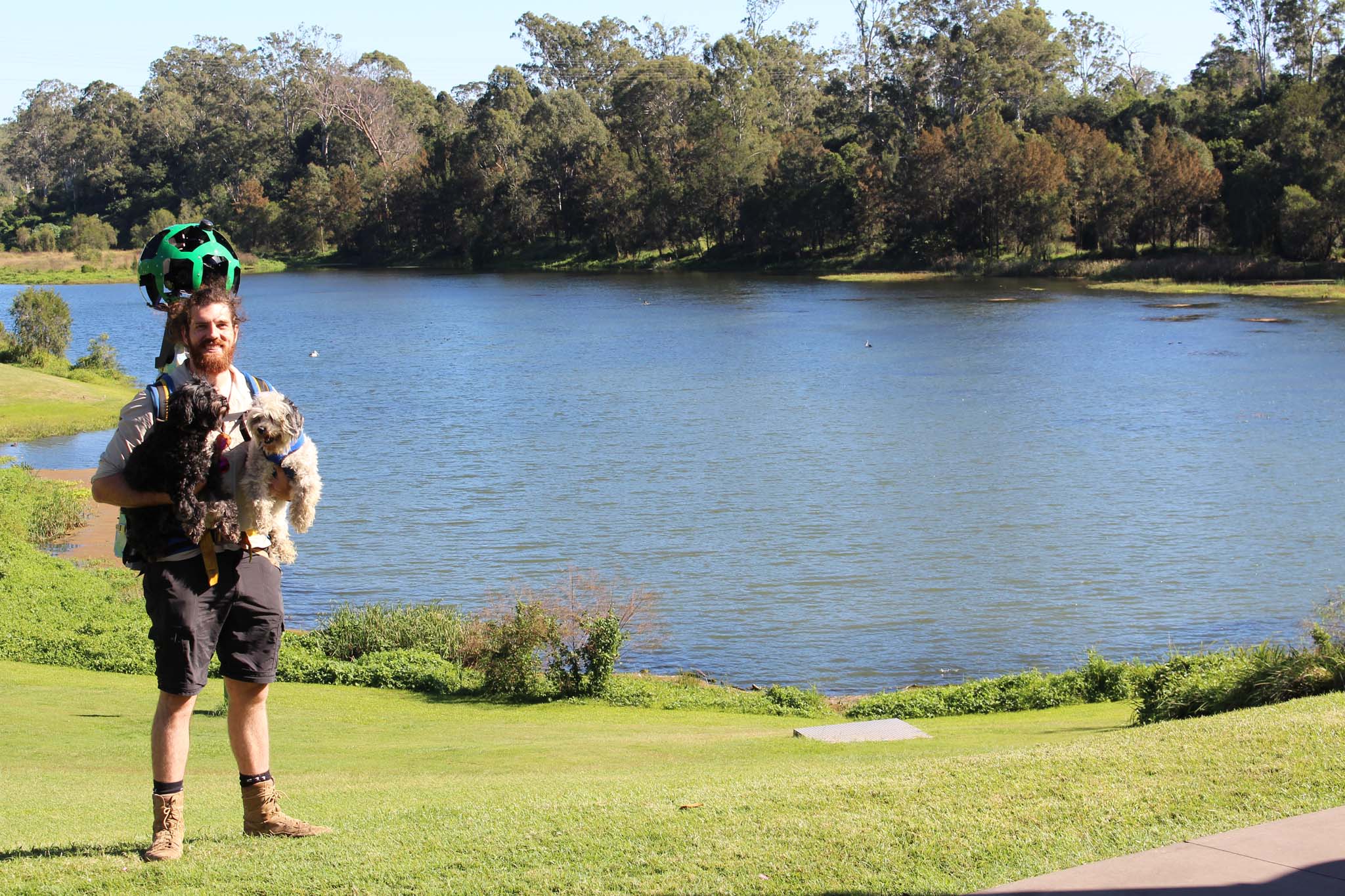 Set along the banks of the Brisbane River, Colleges Crossing is teeming with open green space, extensive pathways, a dog-friendly cafe and even a set of canoe trails leading onto a small island in the middle of the river.
Bring along a picnic or make use of the barbecue facilities and save a little bit of meat to treat your four-legged friends.
Open from 6am to 6pm in summer and to 9pm in winter, Colleges Crossing also has drink stations, sheltered areas, toilets and canoe and boat access.
Robelle Domain
You and your dog will love walking through the many areas of Robelle Domain- from the lake to the pathway through the paperbark bushland.
Stop for a snack after your exercise at one of several dog-friendly dining options, including Breakfast at Stephanies, Raw Energy and The Vibe Kitchen & Bar.
The Circle often hosts the regular (and dog-friendly) Springfield markets.
Joseph Brady Park
Bring along the fishing rod to Joseph Brady Park, lounge by the water and soak up the ambiance by the water.
There's fishing, canoeing and other water based recreation on offer, as well as plenty of places to kick back and relax.
It's usually among the quieter of locations to visit, so would be great for those who want to have a peaceful day out with their canine companion.
Queens Park and Limestone Park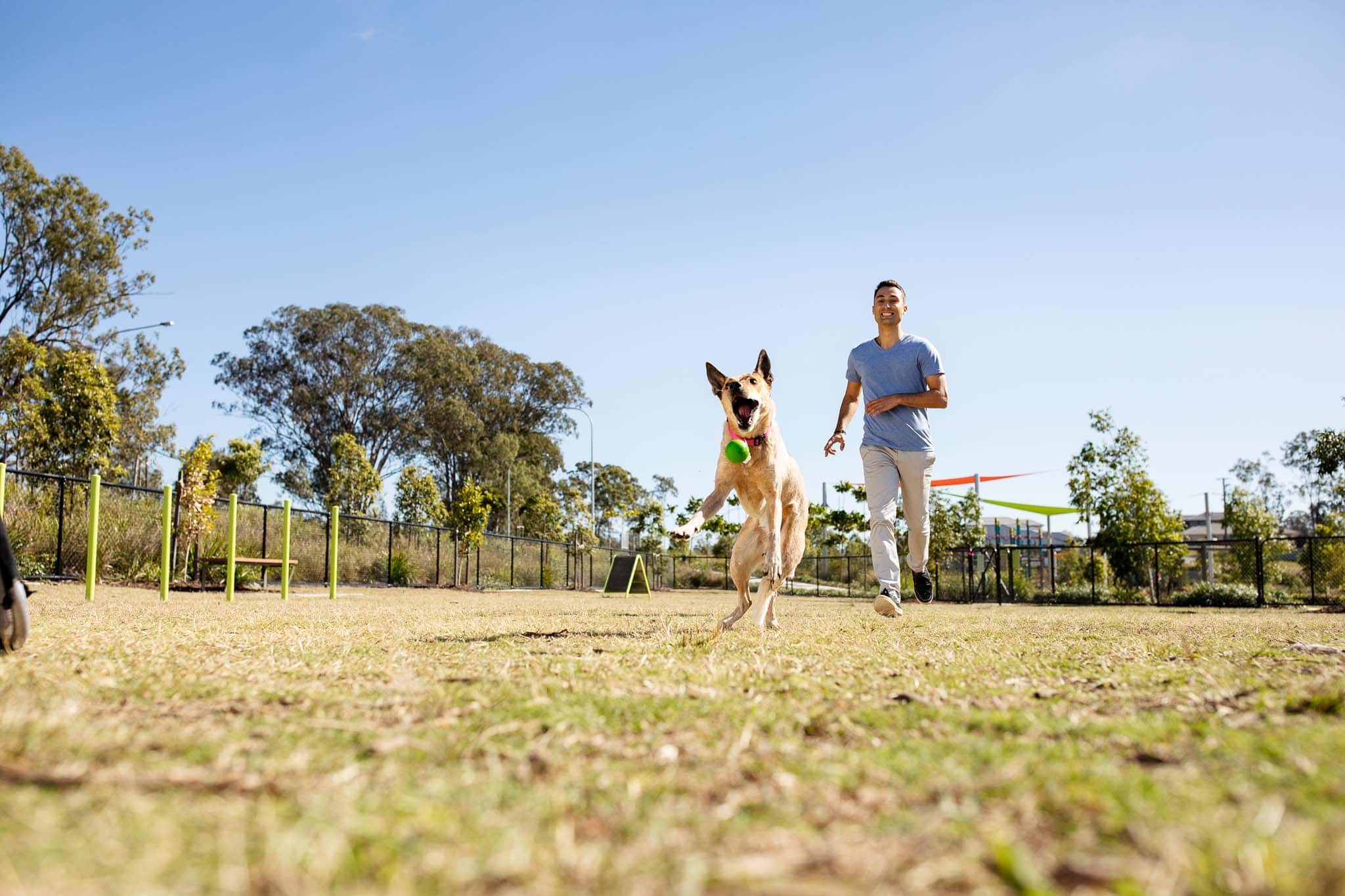 If it's wide, green, open spaces you're looking for in Ipswich, Limestone Park at Eastern Heights, just a few minutes from the Central Business District, has plenty of room for all sorts of outdoor activities.
Bring a ball or grab a stick for your dog to chase around the large area, while the kids enjoy the playground equipment, or lace up your runners and get jogging.
After all that play, head across the road to Queens Park for an afternoon nap or to enjoy the shade of a blend of Bunya Pines and Fig trees which are more than 100 years old.
There's also a puppy friendly cafe conveniently placed on the top side of Queens Park, so you can recharge and grab a bite to eat.
Dogs are not allowed in the Ipswich Nature Centre or Nerima Gardens, but there's still plenty to do and enjoy in other parts of Queens Park on a doggy day out.
Read more:
>>> Throw your dog a bone with homemade treats