Whether you're on the hunt for fresh produce, shopping for gifts or just looking for a nice day out, here's some of Ipswich's best markets.
Providore Market at Ripley Town Centre

Providore Market, Ripley Town Centre is where regional artisans and producers come together to provide the best in local food, handmade arts, crafts, plants and more.
Once again Ripley Town Centre has partnered with local farms, craftspeople and producers to showcase their wares to the community and encourage that local connection.
Plus there'll be free entertainment for the kids including face painting and balloon twisters.
8am to 11am, 22 March 2020
Ripley Town Centre, Main Street, Ripley
Springfield Markets
Held on the first Friday of each month, the Springfield Markets at Robelle Domain are the perfect way to unwind after a busy week. Located next to the Lagoon, Robelle Domain is transformed into a lively spot, bustling with food stalls, arts and craft stalls, live entertainment and loads of space to wander and enjoy.
3 pm to 8 pm on the 1st Friday of the month
155 Southern Cross Circuit, Springfield Central
Peak Organics at Ivory's Rock
Your mouth will water when you see the amazing fresh organic produce at Peak Organics. Follow their Facebook page for weekly updates on the produce they have on offer, including local rosellas.
9 am to 2 pm every Saturday
310 Mount Flinders Road, Peak Crossing.
The Handmade Expo Market
Creativity and uniqueness abound at the The Handmade Expo markets, Ipswich. Find handcrafted and home made gifts which are one of a kind. Follow The Handmade Expo Facebook page to stay up to date with expo dates.
8 am to 1 pm on the 3rd Saturday of the month (4th Saturday in April, May & June 2018)
The Ipswich Turf Club
Brisbane Road, Bundamba.
Run by the same good folk as the Springfield Markets at Robelle Domain, the Markets on Main Street are on the third Sunday of every month. Enjoy an abundance of food, stalls and entertainment as you stroll down Main Street at Orion Springfield Central.
9 am to 4 pm on the 3rd Sunday of the month
1 Main Street, Springfield
Ipswich Showplace Markets
You never know what you'll find at the Ipswich Showplace Markets. An array of second hand goods, handmade stalls, plants and fresh produce make Ipswich Showcase Markets a market goer's treasure trove. If you're keen to do a bit of a clean out at home, this is the perfect place to have your own stall.
6 am to 11.30 am every Sunday
Ipswich Showgrounds
81 Warwick Road, Ipswich
Rosewood Market
It's time the Rosewood Markets & Car Boot Sale got on everyone's radar; a must visit for those keen to search for a special item and enjoy the gorgeous country feel while strolling the stalls. These markets are definitely worth the drive if you love variety and believe in someone else's trash being your treasure.
7 am to 11 am on the 3rd Saturday of the month
St Luke's Anglican Church
72 John Street, Rosewood.
Tivoli Drive-in Theatre and Markets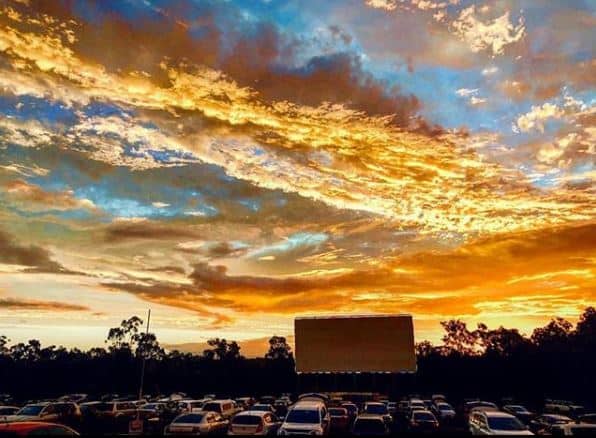 There is seriously no better night out for the family than a visit to one of the few remaining drive-in theatres in Queensland – the Tivoli Drive-In. Every Saturday night the fun starts at 4pm with market stalls and community. Afterwards, for only $10 per car, you can see two movies on the big screen, all in the comfort of your car and in your pyjamas if you really want to! There is a café on site with all purchases supporting the trainees and workers gain café work experience.
Every Saturday from 4pm, first movie screens at 7 pm.
50 Coal Road, Chuwar
The Workshops Railway Museum has the perfect vibe for a night market and to stick with the museum feel; there are even tours by torchlight at these twilight markets. Food trucks, craft workshops, stalls showcasing handmade items by local artisans, live entertainment for adults and kids as well as a licensed bar, all create a unique feel. The Museum Twilight Markets are the perfect way to not only appreciate our city's historical treasure by starlight but time with family and friends enjoying the best of our city's culture.
The Workshops Rail Museum
North Street, North Ipswich