While Japan has cherry blossoms and the Netherlands has tulips, Ipswich has Jacaranda trees, which put on a spectacular display from October through to November.
Native to South America, Jacarandas transform parks, backyards and footpaths across Ipswich into a sea of purple each Spring.
Here are the best places to see some Jacaranda blooms right now:
Located directly opposite the majestic heritage listed St Mary's Catholic Church, Timothy Moloney Park is fringed with Jacaranda trees.
Pack a picnic or grab a coffee and slice of cake from Rafter and Rose, only a few minutes walk up Ellenborough Street, to enjoy while sitting under the purple blooms.
Evan Marginson Park and Brisbane Terrace, Goodna
Don't worry if you missed out on the Goodna Jacaranda Festival – the suburb's beautiful established Jacaranda trees are still in full bloom.
Brisbane Terrace and Evan Marginson Park are the best places to see the Jacaranda-lined roads.
The trees were planted by local work gangs in 1932 during the Great Depression.
Denmark Hill
For a Jacaranda lookout experience head to Denmark Hill.
Make your way to the water tower and then climb up the ladder to the lookout on top of the water tank where you can enjoy 360 degree views of Ipswich and surrounding areas.
Or if you prefer why not book a hot air balloon ride or a helicopter flight to really admire Ipswich during Jacaranda season.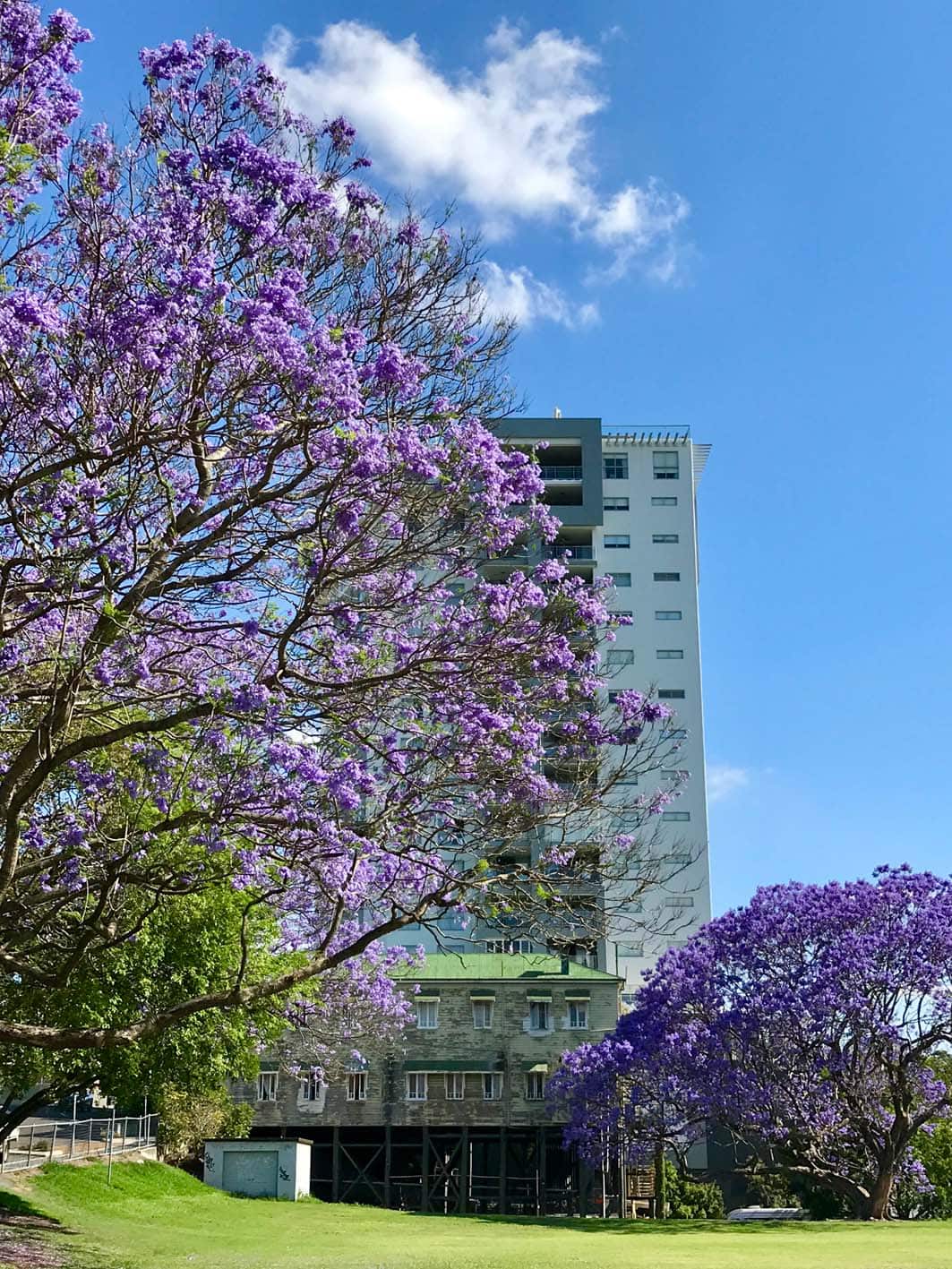 Read more:
>> Celebrate jacaranda season with purple cocktails and food